Contact Us
Crisis, Disaster and Humanitarian work
When David established SharedAim he wanted to maintain and develop his interest in helping those at risk of, or impacted by, emergency events (see below). As such, he dedicates time to various roles in support of the international crisis, disaster and humanitarian sector, where he shares his pioneering research and thinking.
Whilst the needs of those affected by the threat or impact of disasters are very different to those of most other types of customers or service users, the design process for both is very similar. In either case, David's focus remains on the human experience, ensuring that the needs and contribution of citizens and communities are fully recognised. He has a progressive and optimistic view, believing that whilst the world poses many different types of risks, it also offers transformative new solutions. These offer the potential to keep reducing the impact of disasters, but to do so requires organisations to think beyond just improving current legacy systems and to see bold new possibilities. Something David helps with.
His current pro-bono roles include:
He also undertakes various projects (comprising both pro-bono and paid activities), for example he was a consultant to the Eastern Alliance for Safe and Sustainable Transport (EASST) in a European Bank for Reconstruction and Development funded project focussing on the post-crash response in four countries. The outputs included a toolkit and series of animations (Post-crash emergency response toolkit: Equipment and Training – YouTube) that were very well received resulting in it being made available as a general resource.
In addition to advisory and consultant roles, he writes extensively for journals and other publications and is a regular conference presenter and moderator at events. Through these activities he has worked with many prestigious organisations such as the European Emergency Number Association (EENA), World Humanitarian Forum (WHF), Intelligent Cities conference and the Crisis Response Journal to name a few.
Fire and Rescue Service
Prior to establishing SharedAim, David had a long and distinguished career in the fire and rescue service which saw him progress from a junior firefighter to an officer. During this time he attended hundreds of emergency incidents, both in operational and command roles. His most notable incident was as the officer in charge of the initial UK attendance to the first major fire in the channel tunnel (1996). His actions during this complex and demanding event led to him being awarded a chief officer's commendation.
As well as gaining extensive operational experience, his career included roles covering many other managerial or project lead functions including risk management, community safety, policy, service design, partnership development, research, quality assurance and fire investigation. His final role was as the first ever customer experience manager in the FRS, introducing the mindset, structure and methodologies required to underpin the move to being customer centred. David also undertook various regional and national roles including typically related to data or policy development. He was particularly delighted when he was requested to spend two weeks advising colleagues in New Zealand as part of their transformation programme.
As well as his core duties, David undertook various regional and national roles. These included:
Electrical Fire Safety Advisor to Which?
International Research Lead for the National Fire Chiefs Council
Evidence champion for the FRS sector with the Alliance for Useful Evidence
Lead and primary author of the national Fire Investigation policy
Chair of the South East Fire Investigation group
Since leaving the FRS, David has continued to advocate for improved fire safety based on greater recognition of the public experience and contribution. This includes authoring two major reports:
He has also continued to support colleagues in the UK and internationally by sharing his research and insights. He advocates for the need to re-imagine fire safety developed from a human and community perspective, with technology increasingly enabling new types of intervention to prevent or limit the harm from fire by tackling them at the earliest stage.
Human Behaviour Research
In 2009, David was part of a group seeking to reduce the number of injuries associated with fires in the home. One of the questions raised was 'Why don't the public do as they are told when they discover a fire?' Little did he know but answering that question would completely change his understanding of what people needed from the fire service and was the first step toward his new career in customer experience and the ALWAYS HUMAN® philosophy.
Finding that not much was known about the publics' experience of fires in the home, David was inspired to instigate and lead what became a pioneering and award-winning study. From a small-scale pilot he developed it so that by its conclusion seven years later, over half the English and Welsh FRS and a leading university were partners to the scheme.
Interest in the work saw David regularly present to FRS colleagues and other parties, both in the UK and internationally including visits to colleagues in Australia and New Zealand. The project also produced multiple articles and academic papers many authored or co-authored by David.
The research challenged many long-established assumptions and led to a wide range of improvements, enhancing existing services and developing new ones. The human behaviour research remains the legacy of which he is most proud and one that continues to drive the thinking, policy, and practice of FRS across the world.
Book a Call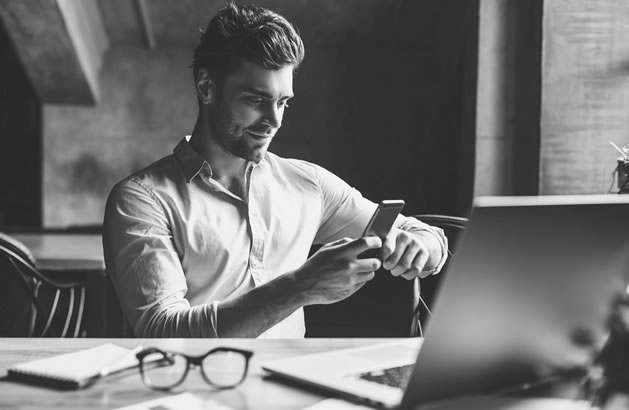 If you would like to learn more about how SharedAim and an ALWAYS HUMAN® approach could benefit you and delight your customers, please click below to arrange a free and no obligation exploratory call. We look forward to speaking with you.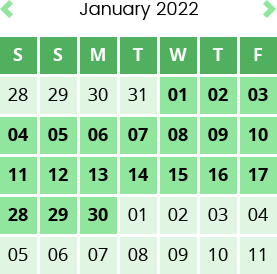 Choose a date
And we'll call you back